Vintage radios, televisions and telephones are quite beautiful and when fully restored make a stunning display for the home.
"This is the BBC Home Service and here is the News …"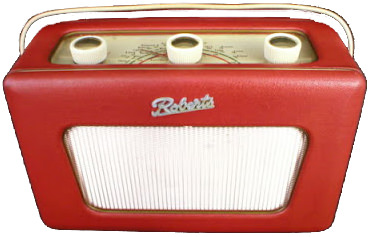 Becoming increasingly popular, as manufacturers produce reproductions based upon past designs like the iconic 1960's Roberts transistor, it's not surprising to find an increase in the real pieces being lovingly restored and updated to work within modern society's needs.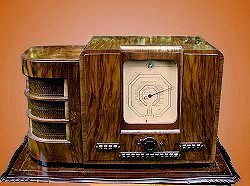 It is now more than seventy years since it first became possible to learn about world events as they happened on the family 'wireless' with names such as McMichael, Cossor, His Master's Voice and Marconiphone heading up the illuminated tuning dials with which our grandparents and great-grandparents could tune into the world.
Radios of all styles and ages from the 1920s to the 1970s can be restored and unlike many modern 'black boxes', these 'electronic antiques' are as good to look at as they are to listen to, their individual designs and beautiful materials mark them out as highly desirable collectors items.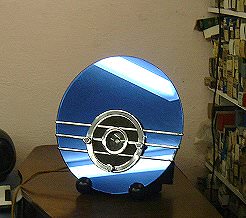 One restorer customer of Lamps and Lights is Radiocraft, based here in the UK with many a successfully restored radio, TV and phonogram under their belt. They are able to give new life to sets such as 1940s radio-gramophones, Gecophone 'Smokers Cabinets' and Baird 30-line televisors. Here's a stunning example of the Sparton Bluebird, an extremely rare American radio from 1936 which, after a complete electronic restoration, is possibly the only example in the UK.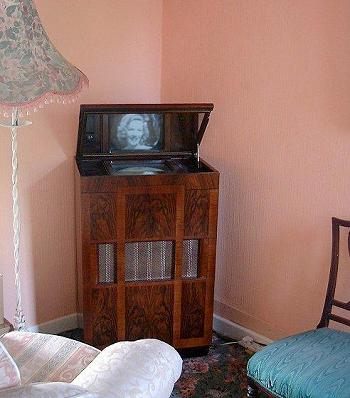 Also among the prestige list Steve has restored a very rare pre-war Marconiphone 702  Television set which represents the very birth of a technology itself having since transformed the world. In the future, this will be seen as an incredibly rare and historically significant artifact.
Steve Ostler of Radiocraft says "Restoration of such an item is a gift;  'winding back the clock' so the end-result does not appear 'restored' but instead, closely resembles the state it was in when new. It falls to our generation to preserve and enhance this heritage for the centuries to come."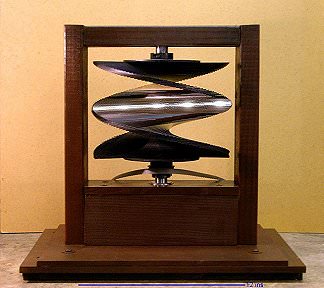 Another intriguing and rather special project from Radiocraft is this strange-looking device called a Mirror Screw, a display device for colour television. The screw consists of a series of edge-polished strips of stainless steel. The position of each strip differs slightly from its neighbour. The screw rotates and a thin pencil of varying light is reflected by it.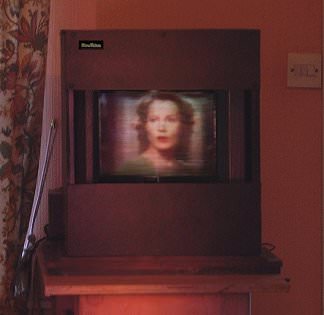 In this way a television picture is built up, line by line. When the screw is rotating fast enough, we see a picture conjured out of thin air. It is seen in its case producing a 12-inch, 60-line television picture with sound! The picture appears as if it's coming from deep within the screw and unlike mechanical televisors, the mirror screw is capable of delivering entertainment to groups of people at the same time.
To feed a signal to the mirror screw, Steve needed to purchase a WC-01 'World Converter' from Darryl Hock in the United States. A spin-off result is Radiocraft now has the capacity to generate any type of television signal, from any era, from anywhere in the world.
So, once restored, how do you keep your set looking 'tip top'?
Use Meltonian shoe polish, available in several colours this leaves a great finish for Rexene covered radios.

Leather sofa cream works well on the classic Roberts radio now experiencing a popular revival.

Do not to clean Bakelite with detergents as it removes the top layer.

Use proper Bakelite polish or Brasso with a thin layer of wax after polishing to give the perfect finish.
So sit back, put your feet up, enjoy a stroll down memory lane and tune your dial to the Archers :)