For centuries, glass & light have gone hand in hand, one couldn't work without the other, with the science of refraction highlighting each others beauty.
Dating back to the 16th century, the forerunners of chandeliers were obviously lit by candles and due to their imposing stature were predominantly found in medieval churches and monasteries. The original crystal chandeliers were actually made of transparent quartz, so irregular in shape. It wasn't until the end of the 17thC that chandeliers used polished glass enabling uniformity, with the classic teardrop shape coming into fashion.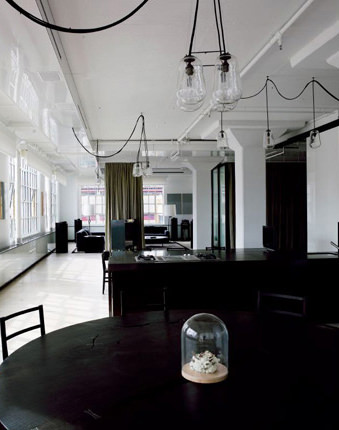 Now in the 21st century we are seeing a resurgence in the popularity of chandeliers and not solely in large house restoration, but in modern space new creations, though often with a twist. Due to more sophisticated techniques, today's designers are able to be creative with their glass and as such we are now seeing the new beautiful classic designs of our time.
​Katie Brown​, ​a New Zealand glassblower who ​specializes in lighting​ is one of only a small handful of full-time female glass blowing artists in New Zealand.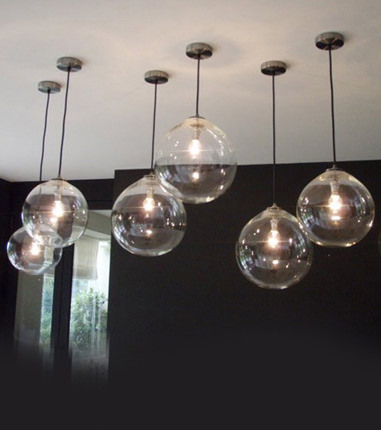 Whilst studying, ​Katie travelled​ to Massachusetts to become part of​ the glassmaking team of ​internationally renowned American glass artist, Josh Simpson. After three years working in the United States, Katie moved to England where she worked with environmental glass artist Neil Wilkin. Having her own workspace alongside Wilkin enabled her to produce her own work, gaining invaluable tutelage in the process. ​Now a pivotal member of New Zealand Glassworks, in the Whanganui, Manawatu Wellington region, much of Katie's work is inspired by the natural world and this is reflected within her use of hot glass. Through her use of colour and cold techniques, her pieces display a delicate sense of structure. Katie's work reflects her versatility, producing a variety of pieces ranging from jewellery to goblets, bowls, platters and ambient lighting.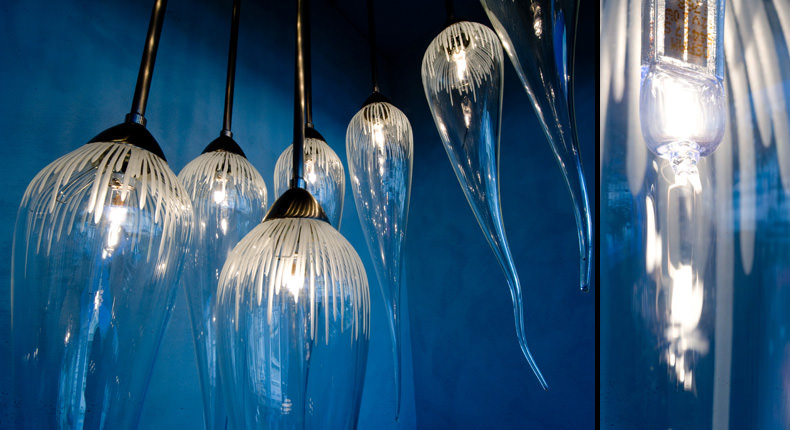 ​Katie produces an extraordinary range of chandelier options and her work can be seen in international cities all over the world. You can see more of the dynamic work of Katie Brown Glass at her website www.katiebrownglass.co.nz.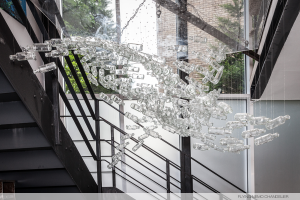 These modern practices in glass blowing are providing today's designers with new innovation. One such designer, a favourite customer of Lamps and Lights, is ​Dara Huang of Design Haus Liberty, an architectural and design firm situated in Notting Hill's Westbourne Grove.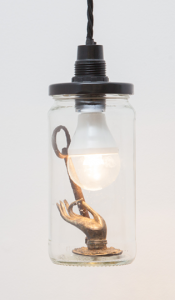 ​The daughter of a NASA scientist, Dara grew up in multi-cultural surroundings influenced by living in places like Tokyo, Basel and New York City. With an artistic background in mixed media and sculpting, Dara received her Masters Degree in Architecture at Harvard University.​
An admitted life-long student across disciplines, ​Dara contributed to the new Tribeca skyscraper​ in New York City; The New Tate Modern Museum in London and Manolo Blahnik stores worldwide. ​
Today, Design Haus Liberty is run as a studio-environment, always seeking new talent and open to creative design ideas with one of their latest creations at Analog Folk, an advertisement agency in East London; below 'Think Tank' room.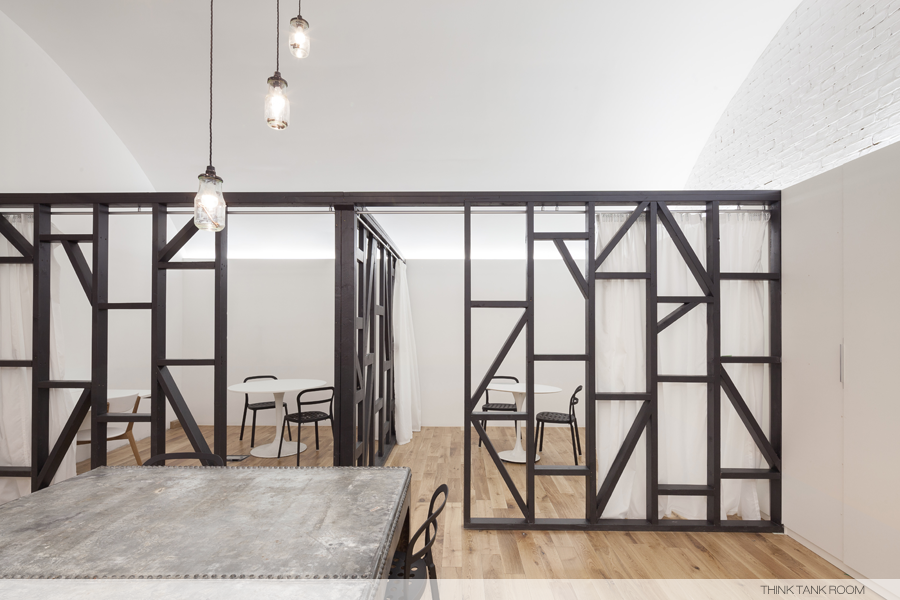 Take a look at the DH Liberty website, offering bespoke architectural light sculptures they are currently in the process of producing a new light feature which will be installed in New York City in Autumn this year. Their work shows just how modern chandeliers can be just as striking in their setting as the classic crystal chandeliers of centuries past.