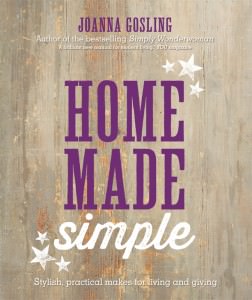 With the festive season fast approaching and those long winter nights ahead. What do we do with our time indoors? Well the latest 'craze' though some may argue it should be common practice, is all things crafty; from crochet & knitting to creating all your own household items from purses and candles to lamps and coffee tables.
It's lovely to see, in this fast paced world people taking the time out of hectic schedules to learn new skills and create projects that are Practical as well as pretty.
We at Lamps and Lights have had the great honour of being included in a new book by Joanna Gosling Home Made Simple where all manor of crafty, simple yet stylish projects really will inspire you to make your life a little easier and a little brighter.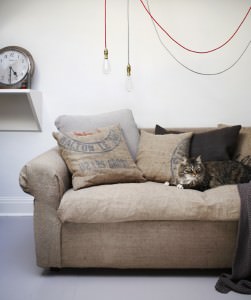 Being highlighted for our decorative lamp flex and as a great stockist for all things lighting, we are honoured to be included in enabling the brightening of anybody's life.

Click HERE for our full range of products.
Like many working mothers, Joanna knows finding time to be creative often ends up at the bottom of the priority list. That's why her motto is 'minimum effort, maximum return'.
In Home Made Simple she focuses on projects that really are worth the effort. Making things for yourself and others means they can be much more personal, unique, thoughtful and satisfying, whether it's re-upholstering an old chair, making a pretty lined purse, knitting a kindle book cover or releasing sky lanterns.
As a bonus, these home-made projects are created at a fraction of the cost of buying something similar, and are invariably much nicer. Plus Joanna's step by step 'How To' approach make it really simple to follow.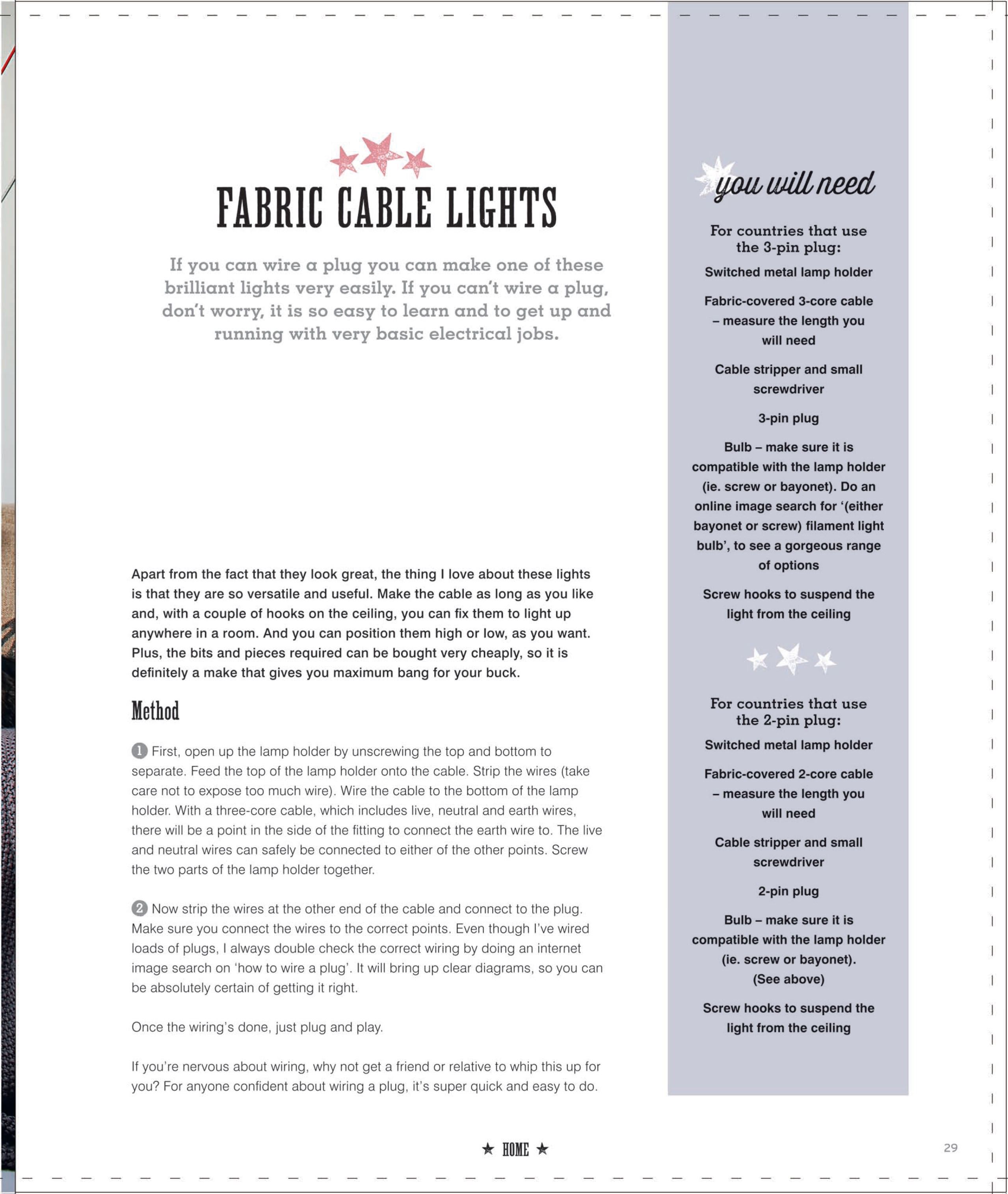 Home Made Simple is divided into three chapters:
Home – including stylish hanging bookshelves, a pallet coffee table, tree branch pegs, simple curtains, magnetic spice jar storage and an oil cloth shopping bag.
Giving – projects such as lace-printed clay tea-light covers, simple scented candles, a charm bracelet and chocolate honeycomb.
Celebrations – including a golden chocolate Easter egg, Diwali hanging firefly lanterns, golden apples for the Christmas tree and cheats doughnuts for Hanukkah
It's about home made, made easy. So let Joanna and her Home Made Simple book help you live, give and celebrate in style.