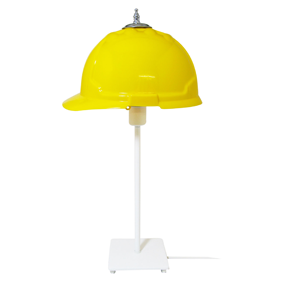 With Upcycling being the talk of the town we are privileged to introduce artist and designer and regular Lamps and Lights customer, Michael Grassi, who is developing a range of bespoke lighting where familiar objects take on a new life.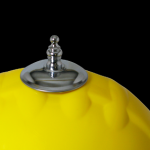 Micheal Grassi tells us …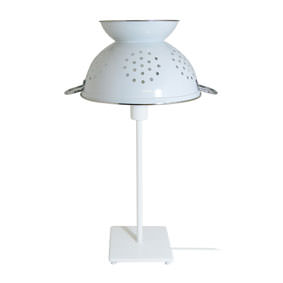 "As an artist and designer I am always fascinated by objects and never one to be restricted by conventional thinking, I delight in the art of reinvention. I have created a range of lighting which dismisses the idea that form follows function.
I acquire ordinary manufactured items and turn them into objects of desire and possibly the next design classics; but that's for the customer to decide.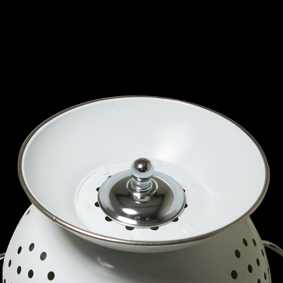 I have chosen to work with lighting as it is one of my pet obsessions (my house and my partner will testify to this). I continually search for different components to use when designing my lights. Sometimes these are purpose-made, such as the shade carriers (which also go by the delightful name of gimbles) which I found at  Lamps & Lights and sometimes they are items which I adapt. I produce all the lights in very small numbers and each one is handmade (no mass production here).
There is a brave new world out there for repurposed objects…. "
Michael Grassi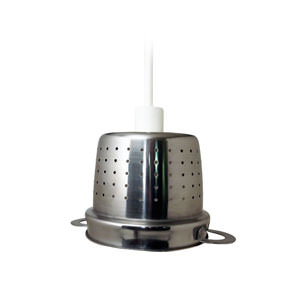 We love the bright fun funky unique feel to Michael's lights and are perfect for showing how our products can be used for the unusual. With so many amazing creations we didn't know which ones to showcase, so please do take a look at them all on his website but Pasta La Vista really did make us all chuckle here in the office :D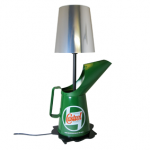 Michael Grassi can be found at www.itsalight.co.uk