Long gone are the days when knowledge of good lighting meant placing a ceiling pendant off centre nearer the window to avoid casting shadows for privacy.
Now lighting design is as much a talent as typography or photography. With the increasing demand for energy efficiency, Lighting design education is crucial, to understand lighting design, you need to understand the terminology and technology.
We hear from the tutors of tomorrow's designers;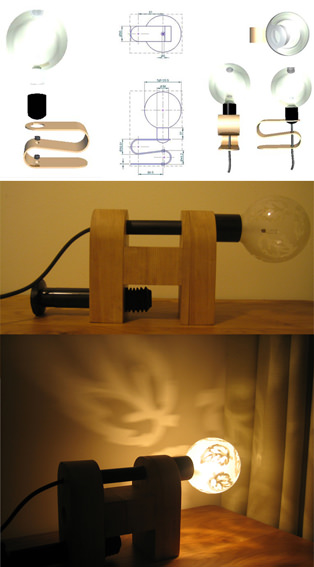 The 'Sclamp' (S shaped clamping lamp) is a result of working alongside my A level Design and Technology students as we design and make our own lighting projects.  I am attempting to model the processes and challenges involved in developing designs and the use of formers and templates in batch manufacturing.  I'm currently working on a whole range of tweaks for Mk 2 (CAD drawing) at the moment to solve some of the issues with the flex…Also shown is my son's Dog-i Lamp ('Dog' and I-shaped clamping mode).  He's been working alongside me this half term in the workshop.  He's used a touch dimmer switch and sand blasted his own pattern on a globe bulb.
Brendan Anglim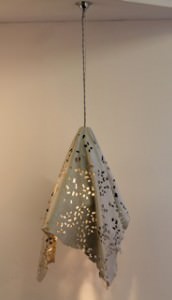 We also hear from the today's students,
your designers of tomorrow;
Studying at Leeds Metropolitan University, Georgina Thomas is currently showing at the LMU Design Exhibition, here's what she told us "Your parts gave it the professional finish it needed ! My twitter is @georgt6 and I'll be sure to tweet about your great site."
And we hear from today's designers;
Kirsty Lowry is a Visual Artist and Education & Participation Curator interested in environmental psychology. 'Light Cafe' is a recent project she has been working on that looks at the psychological effects of light.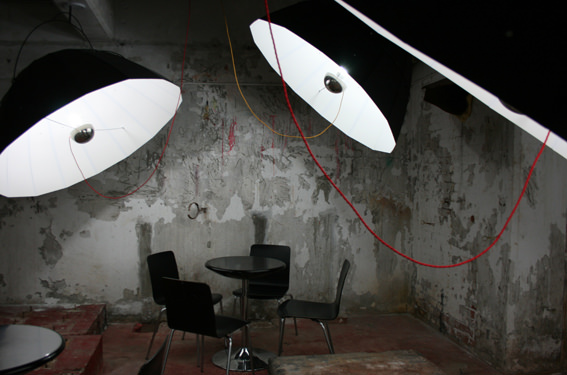 You can see her work on display in Penzance or check out her website for more details www.kirstylowry.com