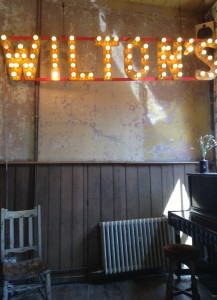 "the most important surviving early music hall to be seen anywhere… It is of outstanding architectural and archaeological significance" – The Theatre's Trust.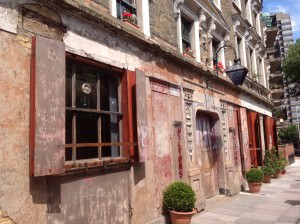 When we were approached to supply a variety of lighting hardware for this regeneration project we were intrigued by such an undertaking. Steeped in history we just had to make a visit to see where our lighting would end up.
It's not an easy place to find, a little alleyway off a side street, Wilton's Music Hall incorporates all 4 of the 1690s terrace houses on Graces Alley, but once found, on walking up to the building you cannot fail to 'feel' the place.
Number 1 Graces Alley was the first ale house dating from early 18th century and was known locally as The Mahogany Bar, due to being the first pub to install a mahogany bar and fittings.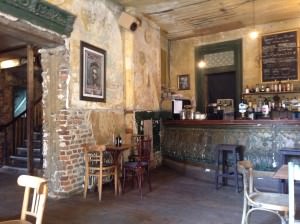 It was in 1839 when a concert room was built behind the pub before John Wilton bought the business in 1850 and combined all four back yards to create the first music hall in place of the concert room. 1859 saw the start of Wilton's Music Hall as he replaced the existing with his 'Magnificent New Music Hall' which has remained more or less unchanged, despite being plagued by tragedies.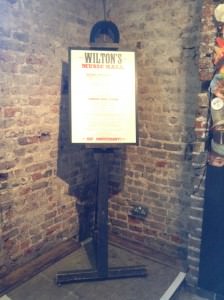 A serious fire in 1877 left just the four walls and the ten barley twist columns (that still support the balcony) but the hall was rebuilt within just one year with little change from the original design. Sadly in 1881 Wilton's Music Hall had to close its doors as a licensed music hall due to the rebuild not conforming to the new fire regulations brought in that year.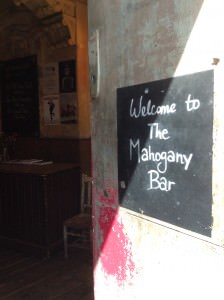 Wilton's was bought by the East London Methodist Mission in 1888 where it performed a star role as a soup kitchen feeding the starving dockers' families during the Great Dock Strike. The Mission remained open for nearly 70 years, but suffering bombing during the London Blitz, it closed it's doors in 1956 when the building was then used for a time as a sorting warehouse for the rag trade.
A campaign in the 1960s, led by theatre historian, John Earl, along with John Betjeman and the newly formed British Music Hall Society, fought to save the building from demolition. The building was bought by Greater London Council and remained standing, but empty and unused and suffered severe structural damage. It wasn't until 1970 when Spike Milligan joined the campaign and and the first charitable trust, The London Music Hall Trust was formed that this curiously important building was declared grade 2 listed.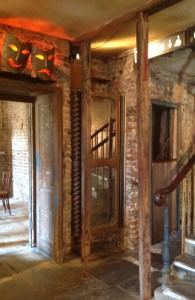 Despite still being in a state of semi-dereliction, this was part of it's charm, music and stage artists were drawn to its invoking aura. The building was used for many films such as Isadora and Chaplin in 1992 and video shoots for Frankie Goes to Hollywood's Relax 1984 and Annie Lennox's No more I love You's in 1986. The Music Hall's own promotional flyers of the time referred to it's state of disrepair and included recommendations as 'please dress warmly' and play reviews were quoted as saying 'wear hard hats'.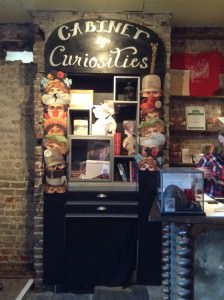 It wasn't until 1999 that The Wilton's Music Hall Trust was formed and after much fundraising and donations Wilton's raised the £2.6 million required to repair the houses of Graces Alley which make up Wilton's front of house.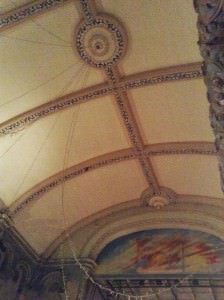 On our visit, a year before its completion, it was highly apparent that the restoration was being carried out with such compassion. Despite rehearsals being in full swing we were allowed a quick sneaky preview at the work in process, admiring the magnificent domed ceiling as we tip-toed our way through the barley twist columns in the relative darkness.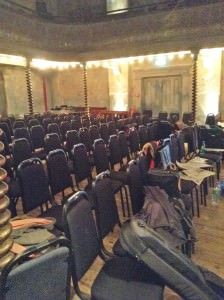 In carrying out the building work, a policy of 'conservative repair' has been followed which means 'retaining genuine historic fabric and avoiding misleading restoration, so that future generations can interpret the significance for themselves in their own way, based on the physical evidence'.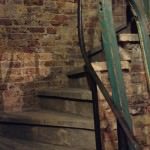 The charming facade remains along with the exposed brick work, crumbling paintwork and quirky entrances, it all adds to the historic atmosphere.
The project is now complete and Wilton's Music Hall is fully open to the public and well worth a trip. A recent Guardian article quotes "Tucked behind a row of terraces, this vast barrel-vaulted venue is the East End's best-kept secret. Now, thanks to an overhaul that leaves the tattiness intact, a beguiling Tardis of Victoriana is open for business once more".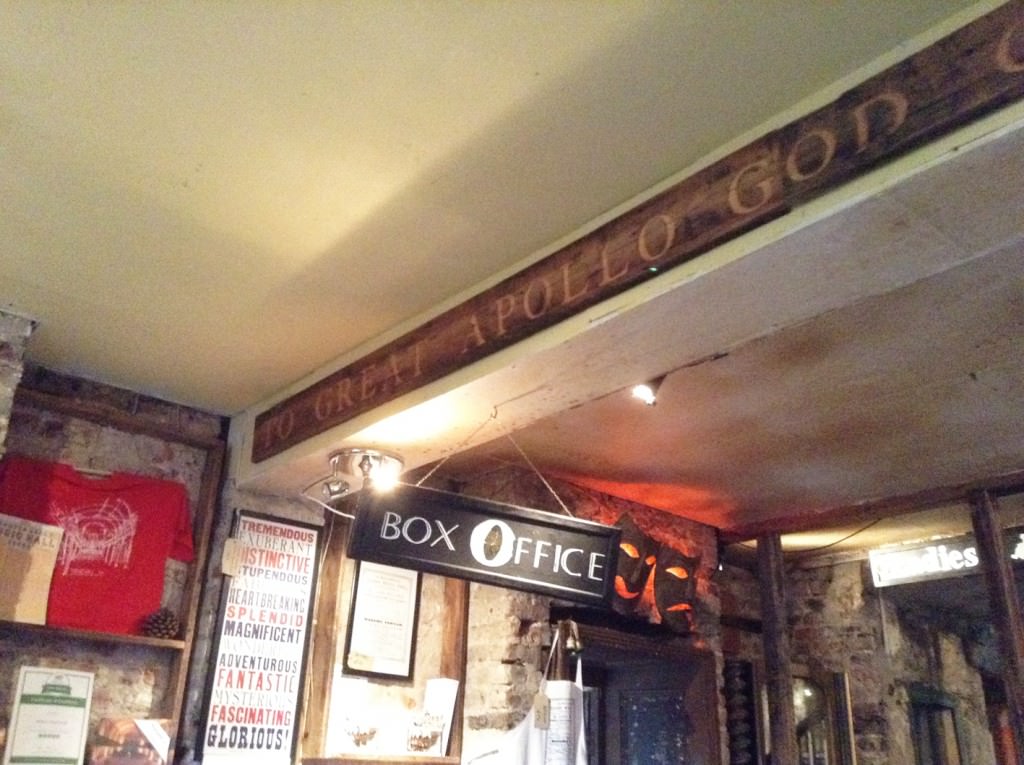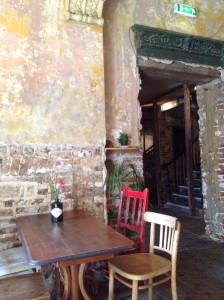 We highly recommend you pay this stunning building a visit.
Wilton's Music Hall, Graces Alley E1 8JB
Check out their What's On list, watch a play, have a drink in the bar, peruse the exhibition in the John Wilton room on the ground floor, see if you can spot our Lamps and Lights light fittings ;) and immerse yourself back in time.
It's good to see you back on top Wilton's!