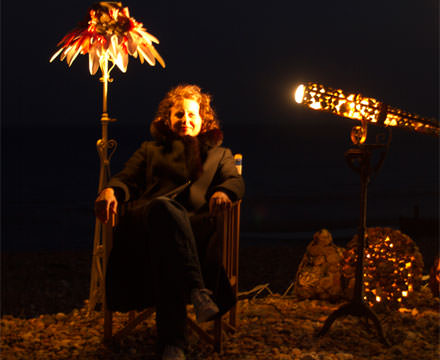 British artist, Jessica Gill, has found the perfect marriage between sustainability and creativity. Beach combing for materials, she draws on nautical and floral themes to create her own brand entitled Light Art and provide as she claims 'a positive means of making a creative difference in the world'.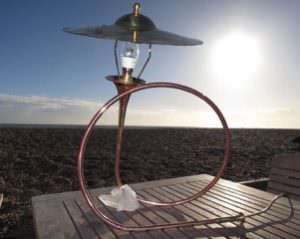 "Treasures can be found in nature, at car boot sales, charity shops and the internet, finding their way into my work. Humour and irreverence are strong themes and my playful approach to sculptural lighting attracts all ages".
"I work at East Beach Studios in one of the 12 converted beach huts where artists work and sell their 'creations by the sea' in Worthing", a stones throw from where Oscar Wilde wrote 'The Importance of Being Earnest'.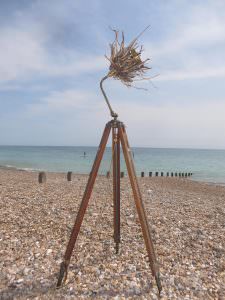 All of my work is made to a high specification, is up to British safety standards code.
Everything electrical is new and Lamps & Lights are a great source of these components. Most of my work is commission based but I always have a small selection of pieces that are available to buy ready made. Feel free to pop down to the huts and see for yourself.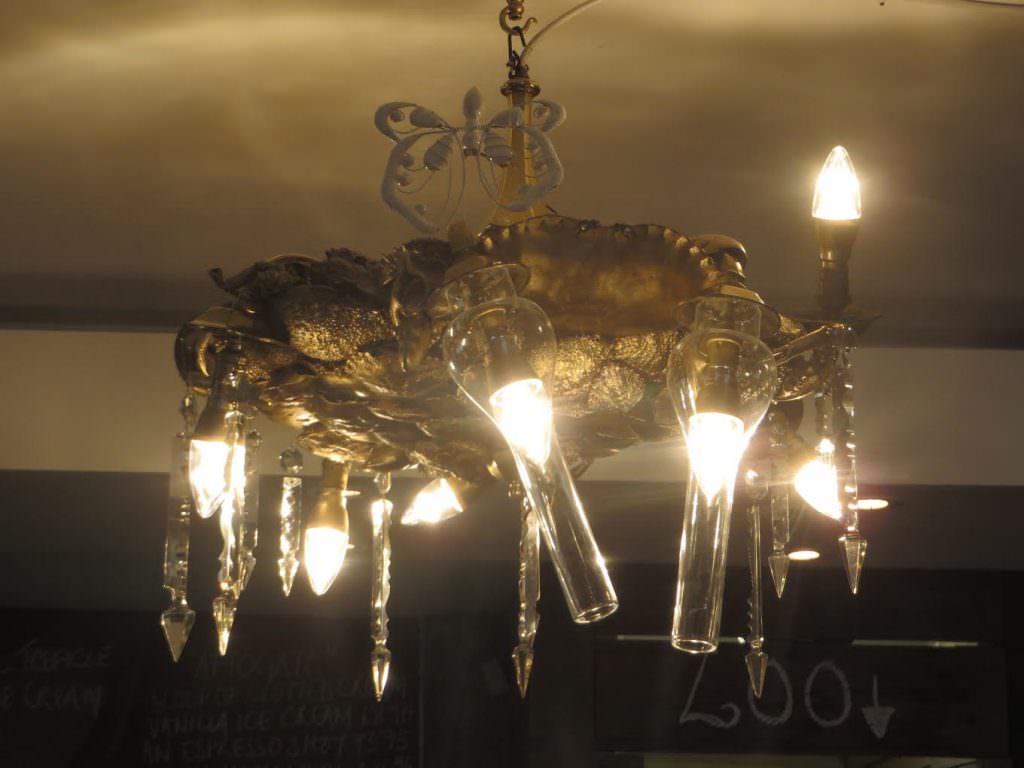 One of my most favourite pieces that I've made is Herbert, the crab chandelier. A local restaurant, The Crab Shack, commissioned me to make a statement on their ceiling. Inspiration came from the book The Time Machine by H(erbert) G Wells where the hero fast forwards to the end of time on earth and he discovers that all remains are giant crabs and screeching white butterflies.
The base is an old brass chandelier which was rewired to present day standards. Next I collected hundreds of crab shells from the beach opposite my hut and after cleaning and soaking them in bleach, painted them gold. Old chandelier crystals decorate the body of the giant crab made up from the multitude of shells found on the beach and green sea glass was used for their eyes. Finally, two oil lantern glass funnels were used to become the main claws of the giant crab and a giant white butterfly hovers just above. Everything has a story :)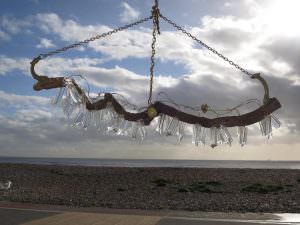 There's seriousness to my work in its sustainability – everything is naturally sourced or recycled – but is also a reminder to take a light-hearted look at the world.

Art for me is about fun; if I can literally light up someone's world, even better".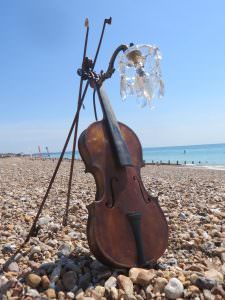 We are honoured to be Jessica's choice of lighting parts supplier. We receive great praise from so many of our designer customers, who continue to be pleased with our growing range and quality of products, delivery and our service.

Light Art by Jessica Gill.
Studio 43, East Beach Studios,
Beach Parade, Worthing, BN11 2FG.