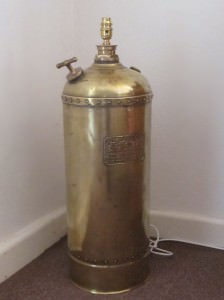 Dear Lamps and Lights,
"The parts arrived in good time and I'm pleased to say that they were perfect for my project. Even my partner was impressed!"
She stumbled across this antique brass tank, which was an old plant sprayer or similar.
"It still had the pump action on the top and the hose from the bottom, pressure gauge and the carrying straps.
Unfortunately, I didn't think to take a photo of how it looked when we found it."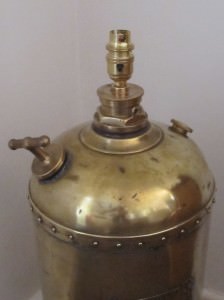 But she was convinced it would make a good lamp with some TLC and careful adapting.
"I stripped off all the industrial bits we didn't want, and managed to get a bayonet holder fixed to the top with the help of parts from Lamps and Lights.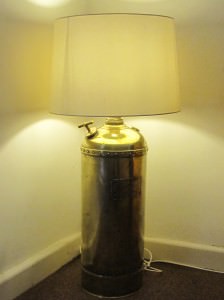 The cable is taken in through the bottom hose outlet which had to be drilled to fit the cable. Then just added the shade and I think you'll agree from the photos, it's looks pretty good!"
A big thank you to Lamps and Light's customer, Kevin Harnett, for sending us his story :-)