We often get asked how to use our products so one of our videos shows you just how easy it is to hang a lampshade with a rim …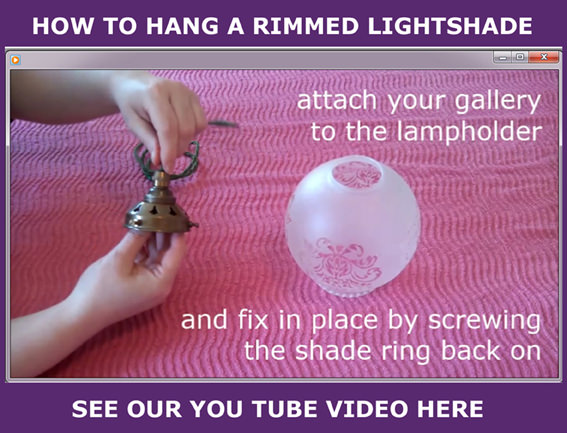 For hanging a rimmed lampshade, you will need one of each of the following:
Lamp Shade
Light Bulb
Light Gallery
Lamp Holder
Lighting Flex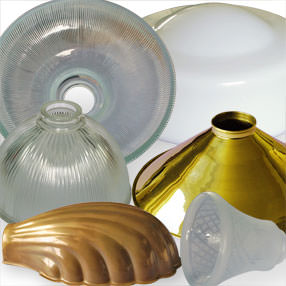 Firstly choose your lampshade
The size of your shade's entry hole dictates the size of gallery required.
Also choose your bulb at this stage to ensure it fits inside your chosen shade. Decide if your chosen bulb is to be an Edison Screw fitting or Bayonet Cap as this dictates the top hole entry size of your light gallery and also the bulb holder fitting required.

We used our own antique lampshade along with an aged brass bayonet cord-grip threaded bulb holder wired up using 3 core braided sage green light flex and a matching antique brass bayonet fitting 2¼ inch light gallery.
The first step is to wire up your lampholder with your chosen flex.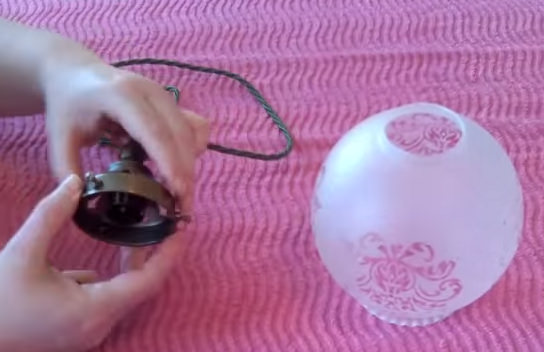 Next attach the gallery to the lampholder:
1. Unscrew and remove the shade ring from your lampholder
2. Place your lampholder through the top hole of your light gallery
3. Screw the shade ring back onto your lampholder, firmly securing the gallery.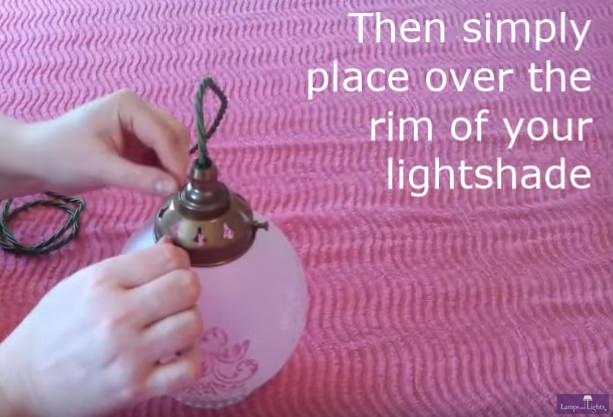 Place the light gallery complete with lampholder over the rim of your light shade and tighten using the gallery's small screws that come attached.
All that's left to do is to select whether to choose a cord grip ceiling plate or hooked ceiling rose with chain to suspend your shade from the ceiling.
Hey Presto! Your lampshade is now ready to hang.