So many Bulb holder types, which one do I need?
1) What is your source wiring? Two or Three core lighting cable?

Case 1: With 3-core flex, there is an earth wire and all lamp holder types can be used.
Case 2: With 2-core flex, there is no earth wire so metal lamp holders should not be used.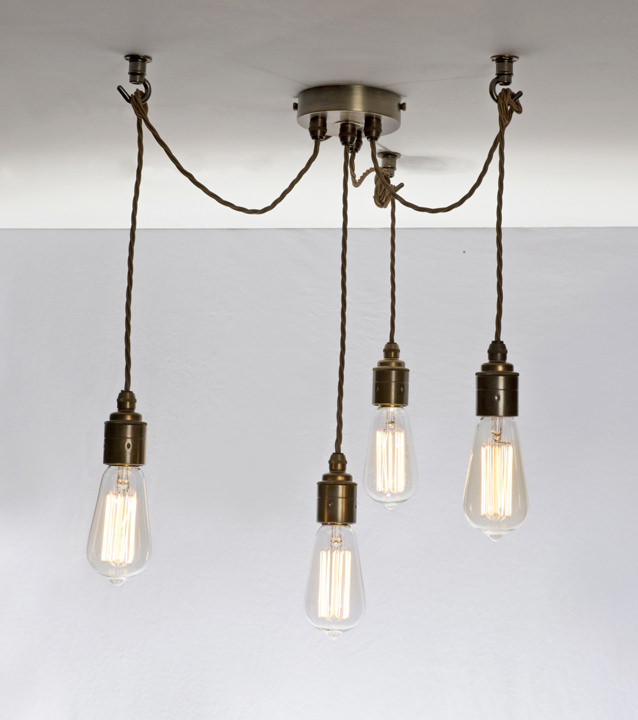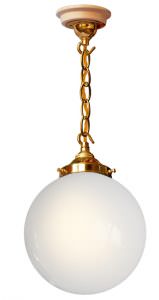 2) How is your lamp holder going to be used? – a Ceiling Pendant Light or on a Table Lamp or Standard Lamp?
Ceiling Lights
Ceiling Pendant Light Fittings with no shade or a shade weighing less than 2 kg you can use a Cord Grip Lampholder (picture left).
Ceiling Pendant Hooked Light Fittings – for light shades weighing over 2kg you should use a Hooked Lampholder with some Lighting Chain to support the light shade (picture right)
Table Lamps and Standard Lamps
Bottle or Ceramic Lampholders with a Bung we have a kit for that where you can choose from various lampholders for bottles and ceramic lamp bases with or with a lighting cable hole – no need to get out the drill!!
Large and small Batten Lampholders for Wooden Lamp bases and Standard Lamps.
Raisers can be used if the lampshade is large and needs raising up away from your Table Lamp base (types pictured below)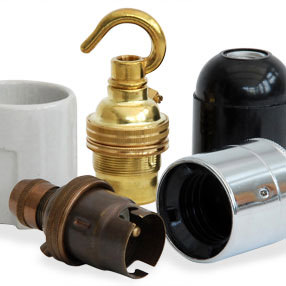 3) What is your design theme and colour scheme?
We currently have 7 different lamp holder finishes:
Brass

Antique (aged brass)


Chrome (chromed brass)




Linen Ceramic (matt cream)

Black Plastic (Bakelite look)

White Plastic (Bakelite look)

Copper

… and with matching ceiling plates to complete the look, what more could you need?
4) Which bulb type are you using?
There are four main sizes/styles of bulb fitting to choose from:
ES Edison Screw or E27 has a 27mm diameter.
BC Bayonet Cap or B22d has a 22mm diameter.
SES Small Edison Screw or E14 has a 14mm diameter.
SBC Small Bayonet Cap or B15d has a 15mm diameter.
On our lampholders web page you will find our handy lampholder filter tool to help you choose the right one!
We have a bulb filter tool too, for helping you to select the right light bulbs! Basically they need to be the same.
Bulbs are no longer an after thought. There are a vast array of light bulbs, with the majority now available in the latest stylish filament LED so you can really go to town on your design.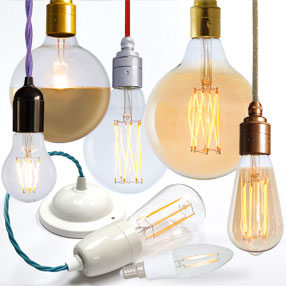 All of our lampholders have been tested and certified to the current British (BS) and European (EN) standards.