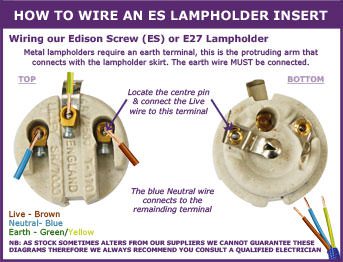 The earth is marked in the middle of the insert. The live is the one that from underneath you can see goes across to the centre of the insert.
We also have a list of useful "How to" videos on our YouTube channel that includes a video "Metal Bayonet Lampholder Wiring & Testing" where you can see our bayonet cap lamp holder being wired up and tested by an Electrician.
Please do check your work with an electrician though as this advice is strictly general & can vary depending on many factors relating to the individual use of a product and your domestic set up.