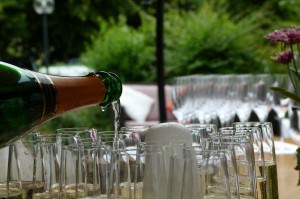 Corks are still a poppin'
Amazing Summer's continues with even some lovely sunny September days, gardens are still donning the parasols and deckchairs and the aroma of barbecues is still wafting in the air.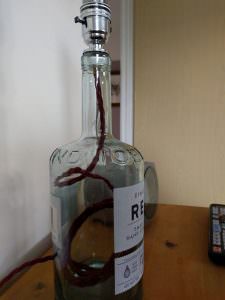 So here's a top tip for you:
When you've finished your Barbie, don't throw away your bottles because no matter what your tipple, you can be creative, just take a look at what you can do with your empties…
Our expandable bungs can fit any size bottle neck, with a choice of 8 sizes and three finishes. Our lamp bungs have a screw slot so, as you turn the screw, it expands to be the perfect fit for your bottle neck creating that perfect snug fit for your lamp holder. Choose your lampholder, earthed light flex and in line switch and you are well on your way to creating your own unique lamp.
Our three smaller sized bungs have a small decorative cap; perfect for making a lamp from a classic wine or champagne bottle, just add one of our side-entry lampholders for your flex access if you don't want to drill a hole in the bottle.
Or try one of our larger bungs if you are making a table lamp from a Vase, Demijohn, Milk churn, Trumpet – we've seen them all!

You can check Table Lamp making Kits our bungs out on our website using this link to our Table Lamp Designing Page!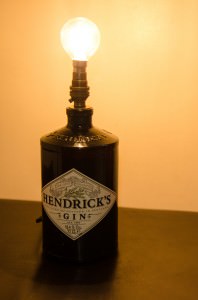 Lamps and Light's customer, Andy from Andy Dane Photography did just that and here's his photo to prove it … thank you for sharing it with us Andy!!!
So whatever your tipple and whatever the size of your bottle, we've got a bung for it! 
Some more of our customers lovely creations